Where does the cashmere of our knitwear come from?
Images of our last trip to Mongolia to discover the cashmere we use for Cashmere Company knitwear
Inner Mongolia. A few hours of flight northwest of Beijing. But that's the least of it.
Then you have to take an off-road car and do a few hours of dirt tracks in the immense and very silent landscape of Mongolia.
We are going to a Cashmere goat farm which supplies us with the raw material for our knitwear.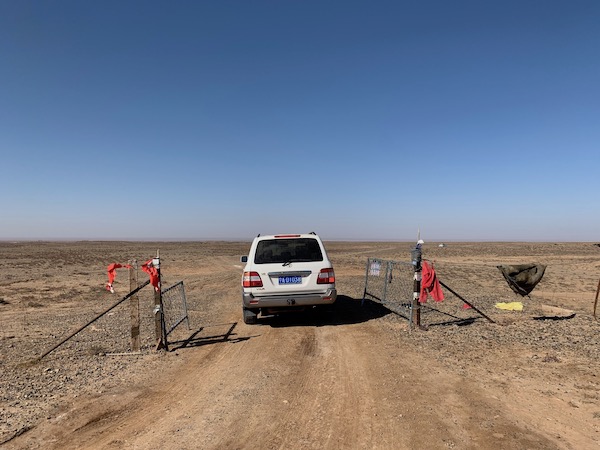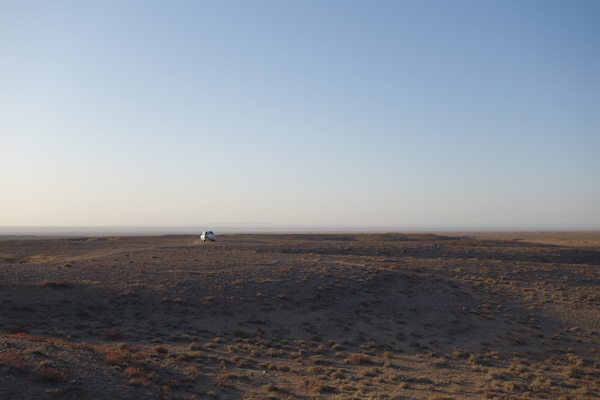 The road is long and unpaved …
deserted and infinite …
every now and then some camels …
Then finally a goat … then two …
then finally the herd grazing.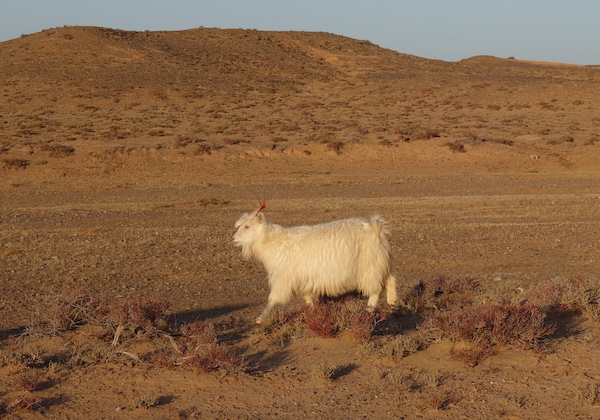 What is life like for a goat in Inner Mongolia? Generally, a good life. The spaces are infinite, the air is good and she is a precious resource. Then she is raised, fed, taken to pasture, groomed, shaved and loved because her hair brings food and wealth. To recognize their own goats, the reared ones color their horns, not their fur.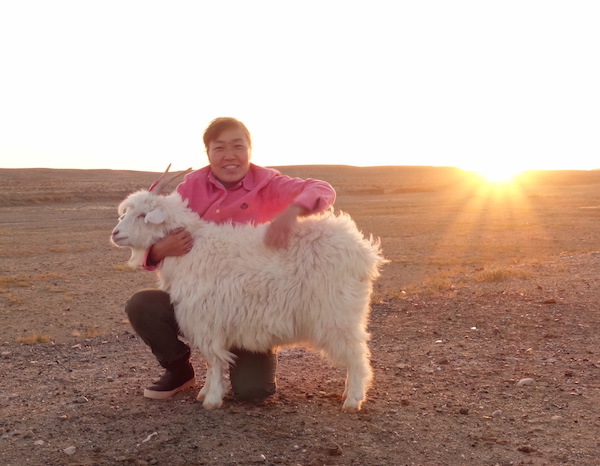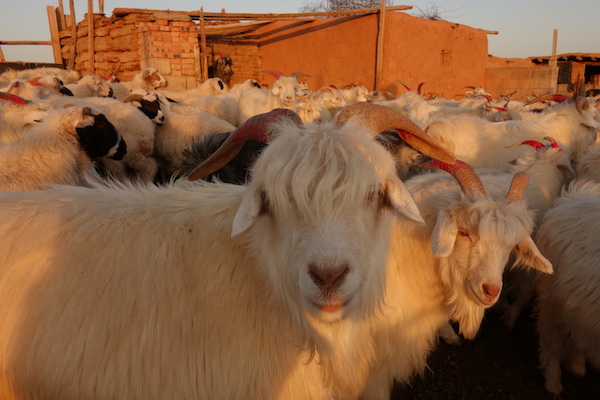 At dawn the goat wakes up … it yawns a bit … and then goes out to pasture … accompanied by its breeder … it wanders through endless and arid pastures … regardless of the icy wind. Then, after a day outdoors … in the evening the goat returns to its enclosure … where it finds food, water and shelter.
Cashmere is the warmest and flatter hair of the goat. To pick it up, the harvester lays the goat on its side and combs the goat's belly and back with a metal tool, collecting the wool in plastic bags. It is manual and tiring work, but necessary for goats and essential for people.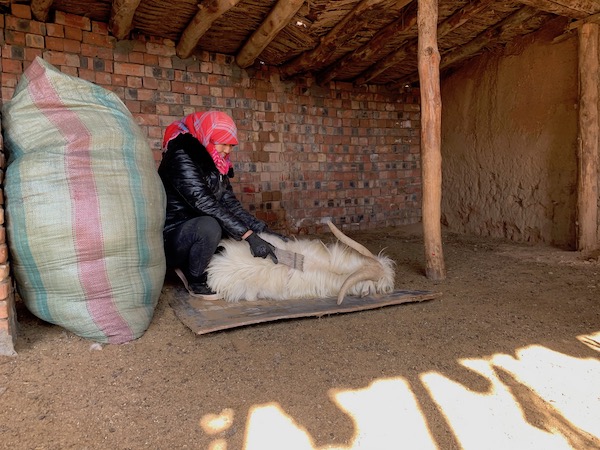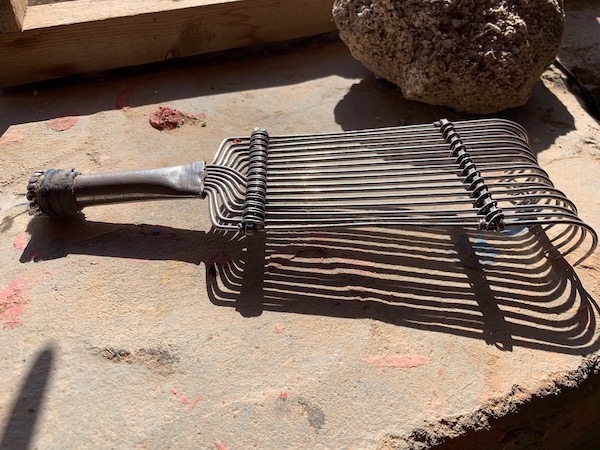 This is the tool for collecting cashmere… the goat lies down placidly… and the gatherer picks up the wool.
Here is the cashmere wool: very warm, very soft and precious. I only choose those with the longest fibers, which will guarantee me the highest quality yarns.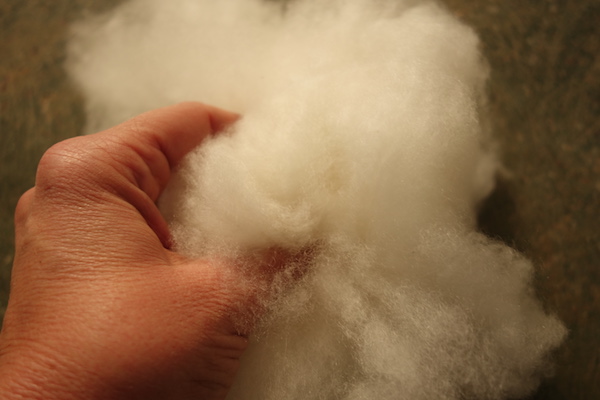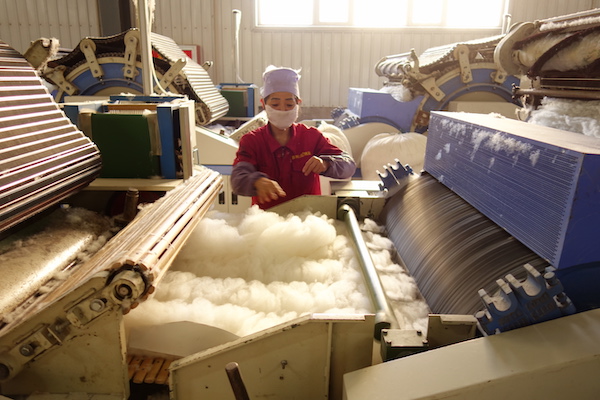 The collected wool must be washed and cleaned … I have professionals do it to stretch, move, wash the wool …
And, after the first wash, the cashmere is collected in large plastic bags … and then there is me with the production manager. The machine behind us is packing all the cashmere bags I bought.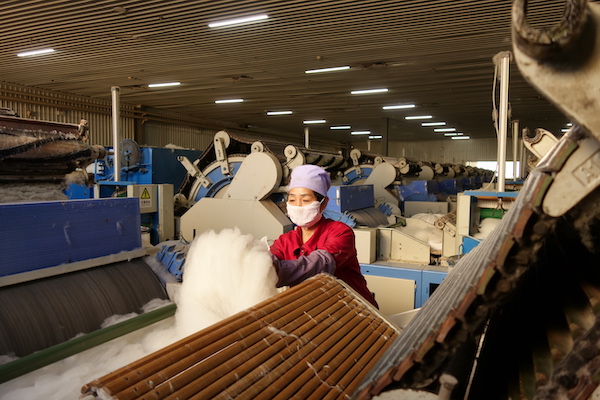 At this point my inspection trip is over. The goats are doing well and the produce I have collected is excellent. So I'm going home. The journey of raw cashmere is not over, however, which I sent to my knitwear producers where it will first become a yarn of a thousand colors and then a sweater, a sweatshirt, a 100% cashmere dress from the Cashmere Company collection.